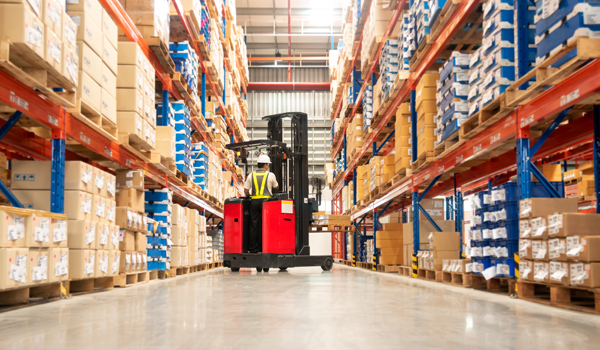 MIAVIT GmbH is expanding its storage capacities for the own needs.
For this MIAVIT is purchasing the premises of the compound feed manufacturer Fleming + Wendeln GmbH & Co. KG in Sandloh (a district of Essen (Oldb.)).
"Our storage capacities are currently running short and a short-term construction is not a solution, that is why we decided to buy a hall", says the current managing director Lukas Middendorf.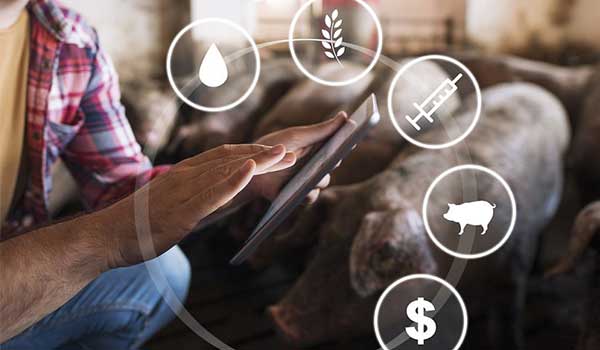 Using Potentials
The first days of young animals' life set the basic for its healthy and productive adulthood:
Insufficient nutrient supply or the occurrence of diseases during the rearing phase both lower the performance of the adult animals and increase the risk of health problems and early culling. This was shown by numerous studies. Therefore, nothing should be left to chance during the rearing phase.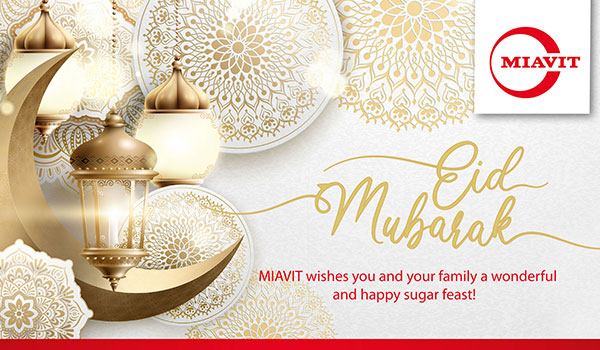 Eid Mubarak!
MIAVIT wishes you a Happy Eid Mubarak 2023.
MIAVIT wishes you and your family a pleasant and restful Eid Mubarak and some days full of happiness!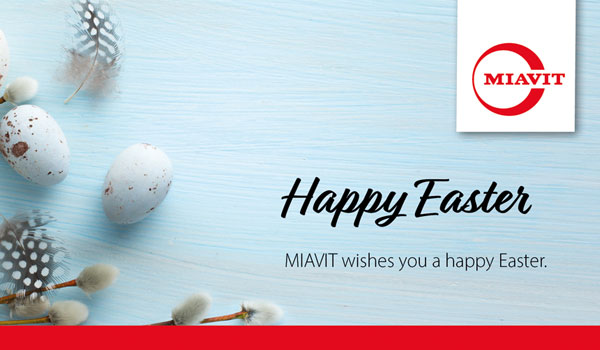 Happy Easter!
MIAVIT wishes you a Happy Easter 2023.
MIAVIT wishes you and your family pleasant and restful Easter and some days full of happiness!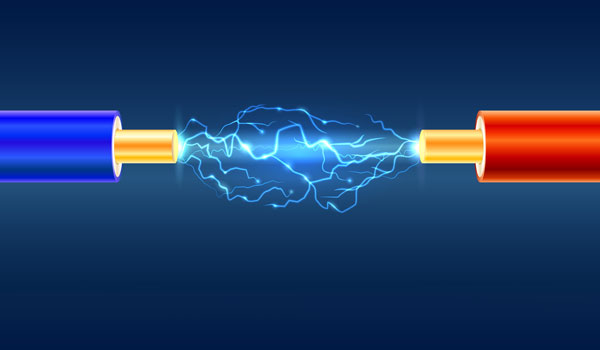 News MiaEmax
There's innovative news from MIAVIT: MiaEmax!
Get more out of your feed concept: With MiaEmax you can actively decrease your feed costs by energy-savings, or deliver more energy in your high-quality feeding concepts.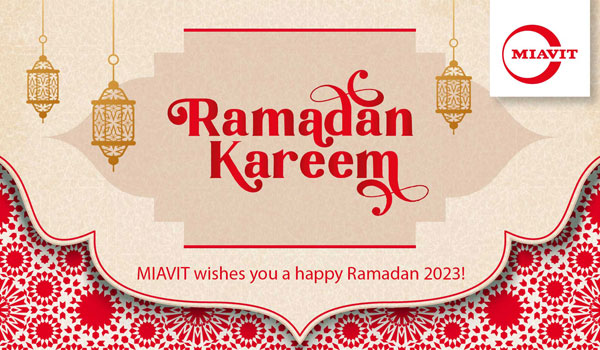 Ramadan
MIAVIT wishes you a Happy Ramadan 2023.
MIAVIT wishes a good, pleasant and blessed Ramadan 2023 to all of you, who observe this time. May this holy month of Ramadan be filled with happiness and joy.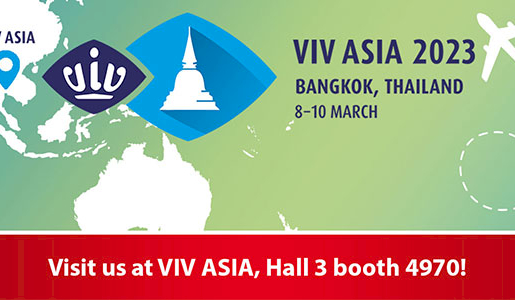 Bangkok
We will be at VIV Asia 2023
You will find us in Hall 3 Booth 4970.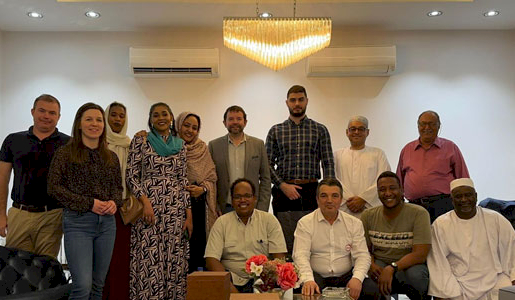 Sudan
El Shimlal has been our partner in Khartoum for 6 years now and together we have become one of the market leaders in Sudan.
Together we organised a party to celebrate the good partnership and to strengthen the cooperation for the future. We wish it continues for many years more.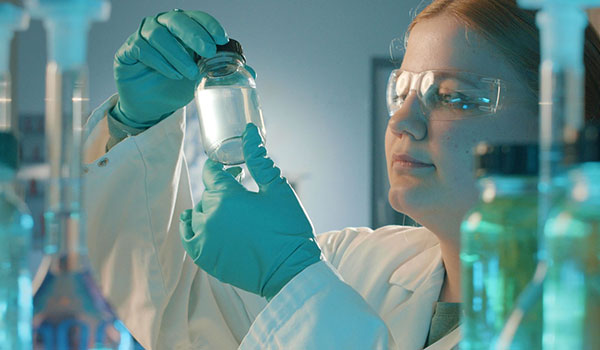 MIAVIT's quality control gates for liquid products development
Did you ever ask yourself how product development is done at MIAVIT?
How long it takes to create formulations in accordance with nutritional aspects, feed law compliancy and technological restrictions?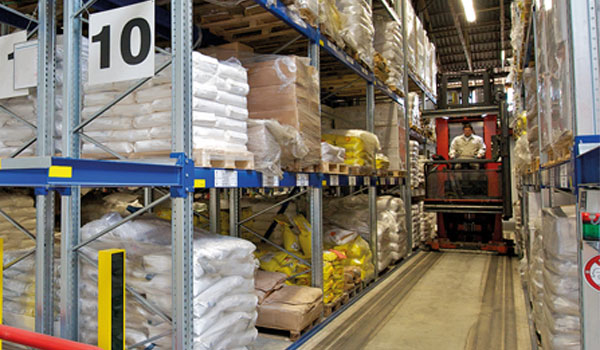 Big Possibilities
When new products are developed at MIAVIT, a large number of options are available for the selection of raw materials.
Our warehouse contains more than 5,800 raw materials.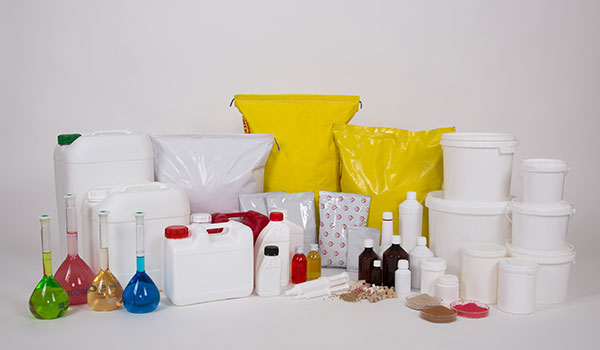 Also a Matter of Appearance
At MIAVIT, choosing the right packaging is an essential part of our product development.
More than 1,000 different types of packaging are available to us and our customers.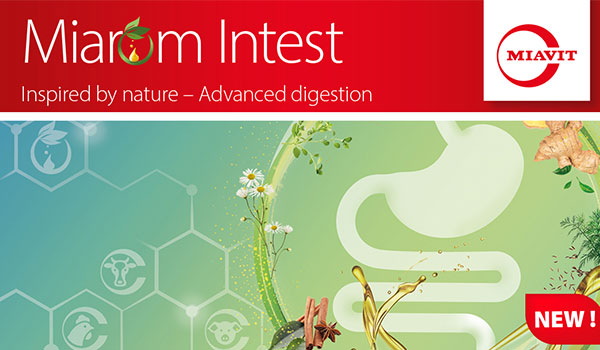 A long-term link
For centuries, traditional medicine made use of different compounds to alleviate digestive disorders.
Medicinal herbs, such as ginseng, appear in the Chinese pharmacopeia as early as 196 A.D. Egyptians and Romans employed plants like chamomile in tea and other beverages. Cinnamon was traditionally used to relieve digestive tract discomfort.
// Footer ?>